The Legend of Zelda: Hyrule Historia
ww.storeonanimeonline.com
This was a much anticipated book. Hyrule, Zelda, Link, and Ganon have been in the gaming industry since 1986. Since the fist game, The Legend of Zelda, to the the most recent, Skyward Sword, can all be found in the new book: The Legend of Zelda: Hyrule Historia.
This book contains facts you may know and also some you may have never heard of before. One section shows how each of the individual characters have changed throughout the years. The stages a very different from being realistic to a cute chibi like character. You will also find concept art, manga inserts, character designs, building designs, interviews and so much more.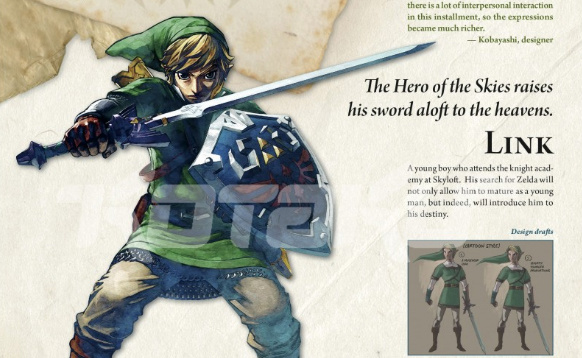 The book is in sections. The first being dedicated soley to the newest Zelda, Skyward Sword. There are notes spread throught out the 60 pages worth of material. Here is where you find the concept art section mostly. The second section is titled "The History of Hyrule: A Chronology," where you can find the timeline of the Zelda worlds. It is a bit confusing when you are just breezing through it, but easy to figure out. Through the almost 70 pages you can find notes and facts about Zelda. The next 100 pages are filled with old art work of previous games and a section of mangas. The last manga being the newest one by Akira Himekawa.
This really is an excellent book to add to the shelf of any Zelda fan. Not only does the book contain great concept art and character designs, but it also gives insight on the game. The book is a great thing to have at your fingertips if you need to look up some information on an old Zelda game. It not only serves as an artbook, but as a manga and encyclopedia as well!
Grade 9/10
If you liked this review and you are now wanting to purchase the item please
click here
.